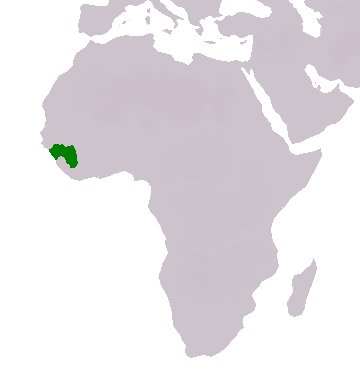 In Guinea, prior to the intervention of APDRA, attempts to develop fish farming had regularly failed, particularly because of the mismatch between the models proposed and the agro-socio-economic context of the producers. In the 2000s, in the Forest Region of Guinea, the association accompanied the emergence of innovative and successful peasant farming, not only from a technical point of view, but also economically and socially. Subsequently, between 2012 and 2018, the APDRA implemented the Project for the Development of Rice-Fish Farming in Forest Guinea (PDRP-GF), whose objective was to strengthen and amplify the development dynamics initiated.
Since December 2019, APDRA has been implementing components 1 and 2 of the Commercial Family Fish Farming Development Project (PisCoFam), in the regions of Forest Guinea and Maritime Guinea. Funded by the Agence Française de Développement, this action is carried out under the contracting authority of the Ministry of Fisheries, Aquaculture and Maritime Economy (MPAEM), delegated to the National Aquaculture Agency of Guinea (ANAG).

To carry out its actions, APDRA works in partnership with the French research institute Cirad, as well as with the FPRGF producer organization and the local NGOs INADER, AAPRGF, APPID and APEK.
Rice-fish farming in Forest Guinea (2016)
4 min 52 s

Commercial family fish farming in Forest Guinea (2008)
24 min 49 s